Magic Flavor™ brand Fart Enhancers
Fri, Feb 11, 2000; by Dave Winer.
A friend sent an email with a very funny idea that took me back years ago to a brainstorming session I had with my little brother where we dreamed up a new product that would appeal to teenage boys, and perhaps others.
---
Warning! Please don't read further if you don't find teenage boy humor funny.
---
What are Magic Flavor™ brand Fart Enhancers??
Patented little blue-green pills with tiny little time capsules of flavor that don't explode until they reach your colon at which time they endow your scent with an "enhancement". Your true essence is not affected, just the effect is enhanced.
We have a few choice flavors to offer
Elephant Cage.

Nuclear Winter.

Summer Vegetable Garden.

America's Dairyland.

Exxon Valdez.

Spilled Beans.

Elizabeth New Jersey.

Moist Leather.

Cheese at Sunset.

Sportsman's Paradise.

Phil Silvers.

Venetian Flood.

Home on the Range.

Glue Factory.

Mississippi Riverboat.

Gulf of Tonkin.

Chemical Spill.

Love Canal.

Denial of Service Attack.

Tugboat Annie.

Bird Cage.

More are being added all the time.
Methodology
New flavors can be seasonal or designed to appeal to specific markets. Hawaiian flavors will market well in cold climates. The Far East offers exotic aromas. OEM sales to restaurant chains are a possible aftermarket.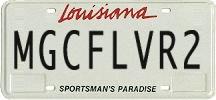 That was about it
We never got any further with the idea. A truly personal kind of a DigiScents. Something my mother's cousin Hedy Lamarr might have invented at the end of World War II? Who knows, this idea might still have some value!